Now Playing at Third Eye for Friday 9/22/23
September 20th, 2023
Pokemon TCG: Scarlet & Violet 151!!!
We've got a SICK new booster bundle coming up for the Pokemon trading card game! Scarlet & Violet 151 features old school KANTO Pokemon, with brand new gameplay mechanics!!!
Lock your order in NOW to secure your chance to get a FOIL MEW EX!!!
With this new day comes a new chance to track down old friends, make new partners, and capture every last one of the original 151. Discover the extraordinary Venusaur ex, Charizard ex, and Blastoise ex in special cards with captivating illustrations, and explore the cities and countryside of a reinvigorated land – you might even find the elusive Mew ex in your travels.
New adventures will unfold and new horizons will be revealed in the Scarlet & Violet 151 expansion!
THE VERY FIRST 5TH EDITION D&D ADVENTURE RETURNS, AND FINALLY FINDS ITS CONCLUSION IN THE HIGHLY ANTICIPATED PHANDELVER & BELOW: THE SHATTERED OBELISK!
In Phandelver and Below: The Shattered Obelisk, journey to the beloved town of Phandalin, where a malevolent cult threatens to overtake the region. Together with your party, solve mysteries and stamp out growing corruption as you uncover more about the peculiar happenings plaguing the town.
Discover what lurks below in this high-fantasy adventure that begins with the familiar story of Lost Mine of Phandelver and then delves into the perilous Underdark.
ORDER THE LIMITED EDITION ALTERNATE ART EDITION OF PHANDELVER & BELOW: THE SHATTERED OBELISK FOR THIRD EYE PICK-UP🛒 OR THIRD EYE SHIPS📬 HERE!
In Overboss Duel, rival Boss Monsters go head-to-head to conquer the Overworld on a shared board. Each turn, players draft and place terrain tiles and monster tokens anywhere, even on their opponent's land! Their goal: to craft the map with the greatest Power and sabotage their rival at every turn to become the ultimate overboss!
Designed by Aaron Mesburne and using the same basic system as the hit game Overboss, this fast-paced game combines drafting, set collection, puzzly tile laying, and messing up plans. It's set in the retro-inspired pixel art world of Brotherwise Games' best-selling Boss Monster, with many of the same familiar characters.
Build your map by drafting Icy Peaks, Towns, Sunken Cities, Spawning Grounds, Roads, and Dungeon Entrances. Each terrain type has a different point value and unique ability. Some abilities even allow you to move tiles across the overworld, stealing from your opponents or giving them your unwanted tiles. Players must balance optimal placement, set values, and board space. You'll also need to manage monsters, which award points when grouped together or placed on matching terrain.
The game includes everything needed for a 2 player game: over 65 terrain tiles, over 80* monster and hero tokens, 1 double-sided 2-player board, a scorepad, and more.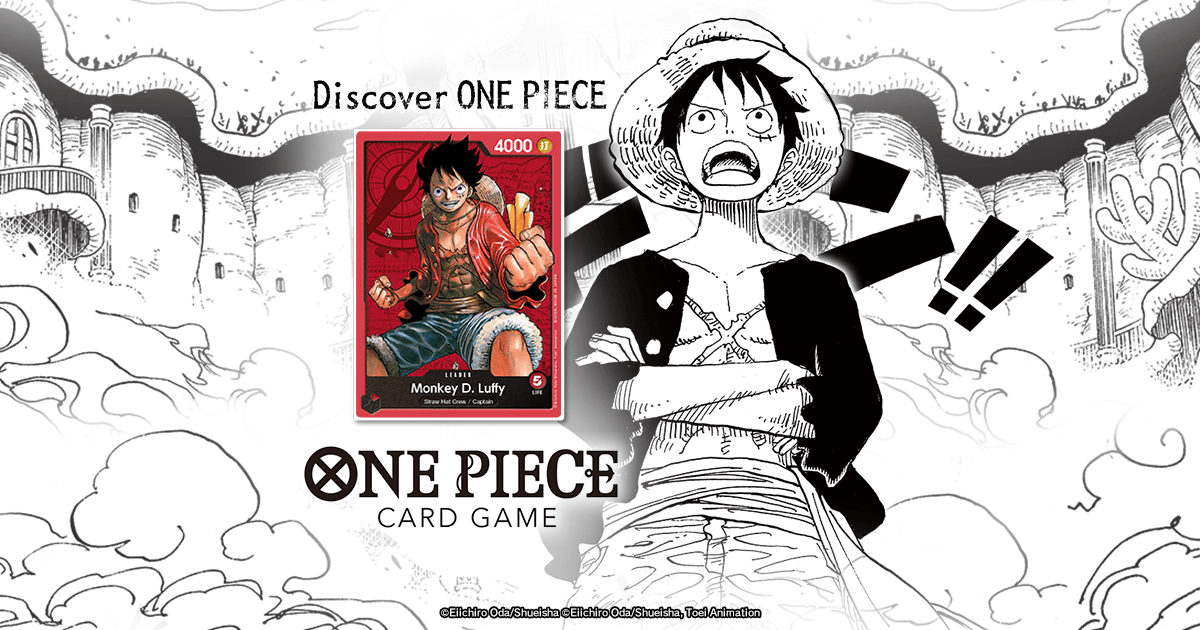 Showcases the Beloved Alabasta and Dressrosa Arcs!
This pack centers on the Alabasta and Dressrosa Arcs, long considered by fans to be thematically connected. Both arcs are extremely popular, making this pack attractive to fans of the series who are yet to purchase card products.
Enhancements for 2 August Decks and New Characters!
Many popular characters from the Alabasta and Dressrosa Arcs appear for the first time in this pack!
Enhancement cards for 2 decks releasing in August are also included as an incentive to purchase.
Includes Regular Alt-Art Cards and Themed Alt-Art Cards!
In addition to the Alt-Art cards that have proved popular in past packs, this pack features the new themed Alt-Art cards introduced in the previous product release. Their designs are unified under a single theme, enhancing the desirability of this product for collectors.
The Orruks are Destruction incarnate. This vicious and primal race of natural-born killers loves nothing more than to wage unending war. Their society is built around conflict, and huge migratory invasions called Waaagh!s erupt from all corners of the Mortal Realms to drown the worlds of Order, Death, and Chaos in a green tide of violence. To face the Orruk Warclans is to face total annihilation, for their numbers are beyond counting, and they live solely for the thrill of bloody combat.
In this book, you'll discover the history of the Orruk Warclans, including their presence across the Mortal Realms and the societies that hold them together. As well as exploring the movements and motives of the orruk race, Battletome: Orruk Warclans also gives you insight into their spiritual connection to Gorkamorka, the primordial god of Destruction. The background information is complemented by a full suite of rules allowing you to field armies of Ironjawz, Bonesplitterz, and Kruleboyz, or to combine all three clans into one colossal Big Waaagh!.