Now Playing at Third Eye for Friday 10/27/23
October 26th, 2023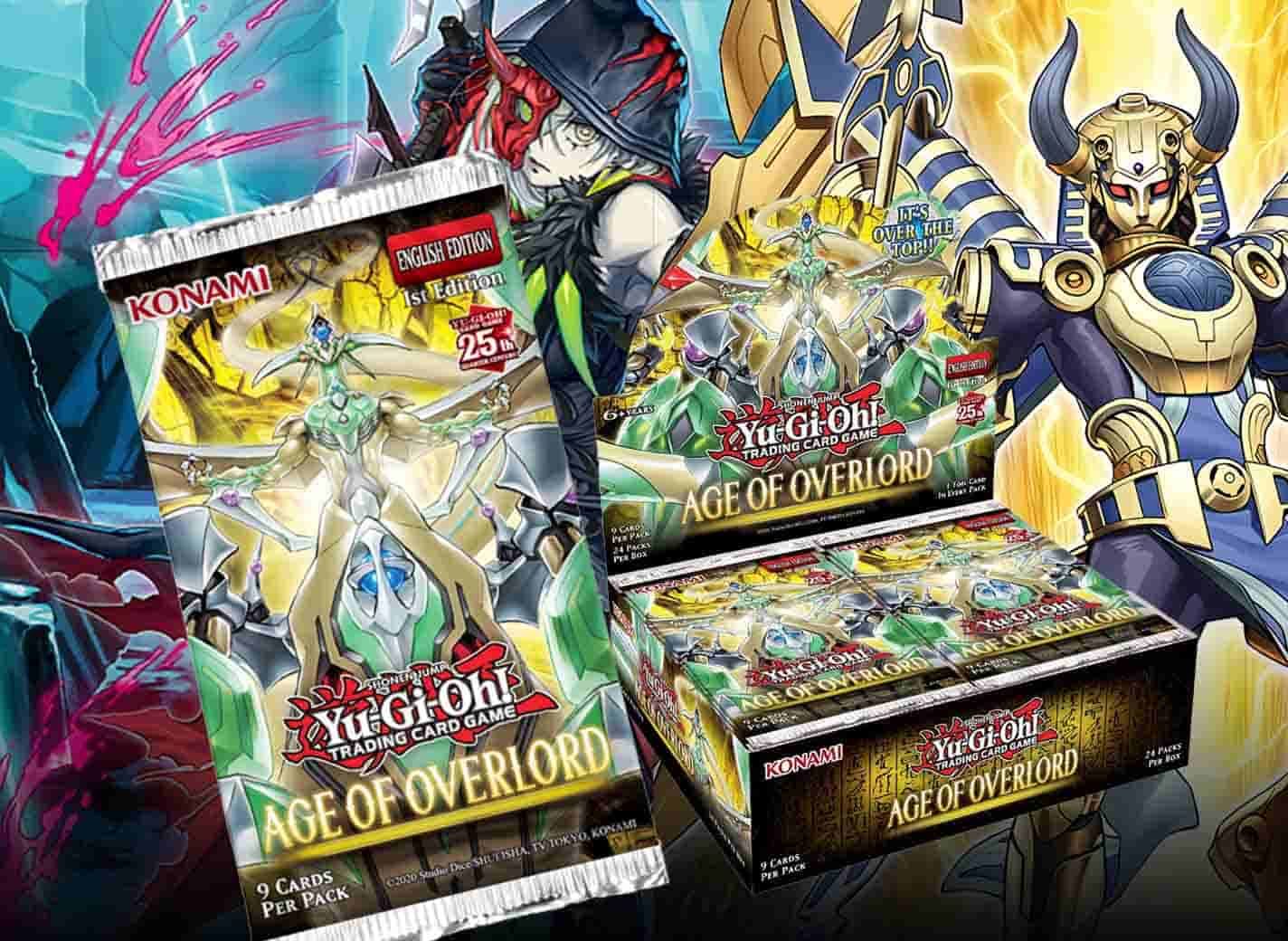 A new age dawns this Fall with Age of Overlord, the latest core booster set!
A new age dawns this Fall with Age of Overlord, the latest core booster for the Yu-Gi-Oh! TRADING CARD GAME (TCG). You can discover the ancient secrets of brand-new themes, unlock the untapped potential of themes from the past emboldened by new cards, or even get your hands on a highly sought-after Quarter Century Secret Rare! Age of Overlord has something for everyone! Here are just a few things you can look forward to:
Supreme King Z-ARC debuted in Maximum Crisis and is back with a vengeance in Age of Overlord. Now with a brand-new form, this Dragon/Fusion/Pendulum Monster allows Supreme King Z-ARC to ascend to a level previously not thought possible! There are also new "Supreme King" Pendulum Monsters, including one of which can add any card that mentions "Supreme King Z-ARC" from your Deck to your hand. Keep an eye out for a variety of new Spell and Trap Cards it can add to your hand!
Visas Starfrost has made waves across the universe ever since Dimension Force and now the second phase of this planet-hopping adventure is underway! Age of Overlord has many new cards that work with Visas Starfrost, like a new Level 4 Tuner monster, a turn-ending Pendulum Monster, and a Level 6 "Mannadium" Synchro Monster you can use with your "Mannadium" cards from Cyberstorm Access and Duelist Nexus.
Return to the ancient past with a new, yet familiar, theme inspired by Horus! These new monsters are effectively immortal and can be Special Summoned from the Graveyard during each of your turns as long as the proper conditions are met. Your opponent will dare not strike them down with card effects, as they'll simply return to the field and make the situation even worse!
Celebrate Warhammer Day in style with a commemorative Leagues of Votann miniature!!!
Einhyr Champions wear modified exo-armour fitted with mass drivers. Combined with their formidable close-quarters weaponry and bulky RAM shields, this wargear transforms them into living battering rams whose accelerated charge hits hard enough to smash clean through armoured fortress gates.
This multi-part plastic kit builds an imposing Einhyr Champion for your Leagues of Votann army. This Commemorative Series miniature includes details and features you can't find anywhere else, making it ideal for anyone looking to add another of these mighty warriors to their collection, as well as providing an opportunity to show off your painting abilities with a heroic pose that will look excellent on your display shelves. You'll find three options for the head – one bare, one helmeted, and one helmet with the visor open.
This kit contains 26 plastic components, and 1x Citadel 40mm Round Base. This miniature is supplied unpainted and requires assembly – we recommend using Citadel Plastic Glue and Citadel Colour paints.
RETURN TO DARK TOWER IS BACK!!!
A new adversary has taken up residence behind the ebon walls of Azkol's Tower. Spreading corruption. Calling forth wicked creatures. We must unite to defeat the Tower once and for all.
For an age, the tower lay in ruins. Unbeknownst to the people of the realm, a great evil stirred in its bowels. It started with strange sightings: a flock of crows flying in circles until they dropped from the sky, the lake frozen solid in the height of summer. In time, they could not deny that which they most feared.
The evil had not been vanquished. The darkness would soon fall again. The tower will rise.
A "sequel" to the 1981 grail game, Return to Dark Tower is a game for 1-4 players who take the role of heroes. Together, they gather resources, cleanse buildings, defeat monsters, and undertake quests to build up their strength and discern what foe ultimately awaits them. When the heroes face the tower, the game shifts into its dramatic second act, where the players have one chance to defeat the enemy once and for all.
The game features both cooperative and competitive modes of play.
The game features traditional game mechanisms, such as engine building and resource management, paired with a technological interface unlike any seen before in games, including the titular tower, which holds more than a few secrets.