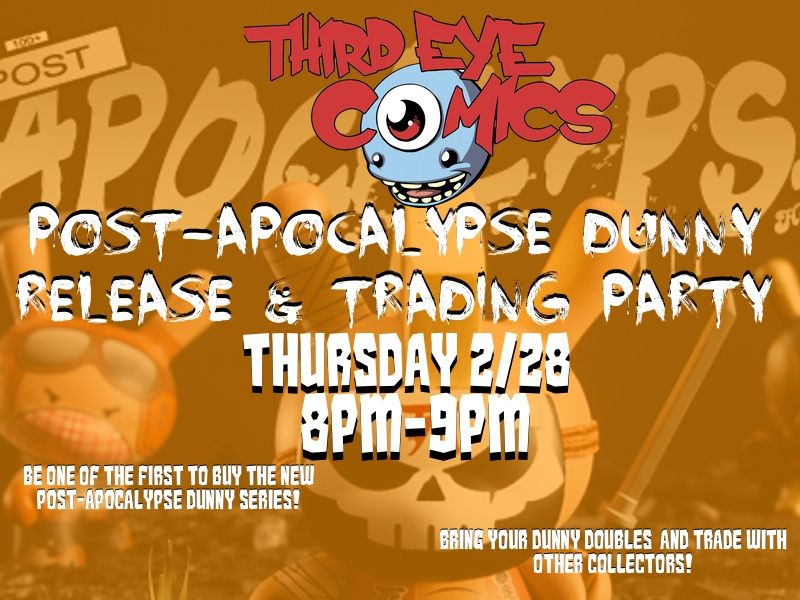 Click here for the event info on FACEBOOK.
Join us on Thursday evening for the release of the brand new POST-APOCALYPSE DUNNY Series.
This extremely limited run of KID ROBOT goodness will be available Thursday 2/28, and in celebration, we're going to be hosting a special trading table where you can bring in your own DUNNY doubles and trade with other collectors!
We know we have a lot of toy collectors in our midst, Third Eye Faithful, and we're excited to be kicking off our very first KIDROBOT event.