Third Eye Spotlight: CRAVE #1
November 2nd, 2023
TELL US WHAT YOU CRAVE – WE'LL MAKE IT HAPPEN
Third Eye Faithfuls, We've got the perfect thing to satiate your indie cravings. If you liked LOVESICK from Image comics… you'll love this sick near future-fiction mini-series that explores desire with a twist of body horror! Superstar Maria Llovet (Faithless, Heartbeat) is the writer and artist behind this sick new mini-series, so you can expect some dark and dirty plot lines.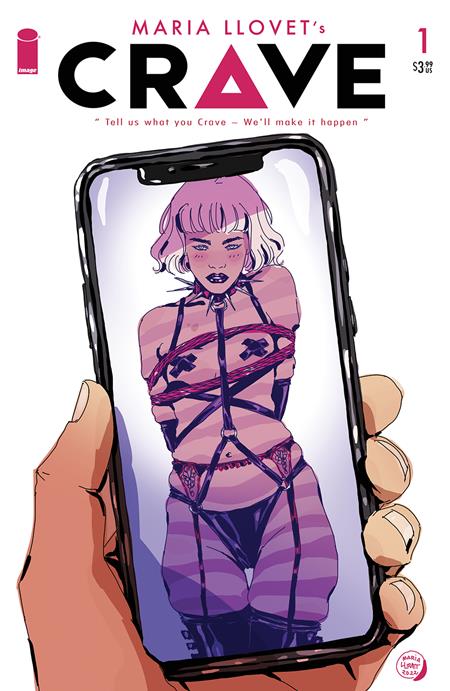 MINISERIES PREMIERE CRAVE, a mysterious app that promises to make your desires come true, spreads among the students of an elite university who use it as a hookup app. David, a top student, engages in a game of seduction with the unattainable Alexandra. But as requests to the app escalate and wreak havoc on campus, David and his friends' only chance to stop this spiral is to find out what really lies behind Crave.
There are SO many sick covers for the premiere of this new mini-series MAKE SURE TO LOCK IN YOUR FAVORITES NOW FOR THIRD EYE PICK-UP🛒 OR THIRD EYE SHIPS📬 HERE!
GOT A THIRD EYE PULLBOX? SUBSCRIBE & SNAG CRAVE WITH YOUR THIRD EYE PULLBOX HERE!