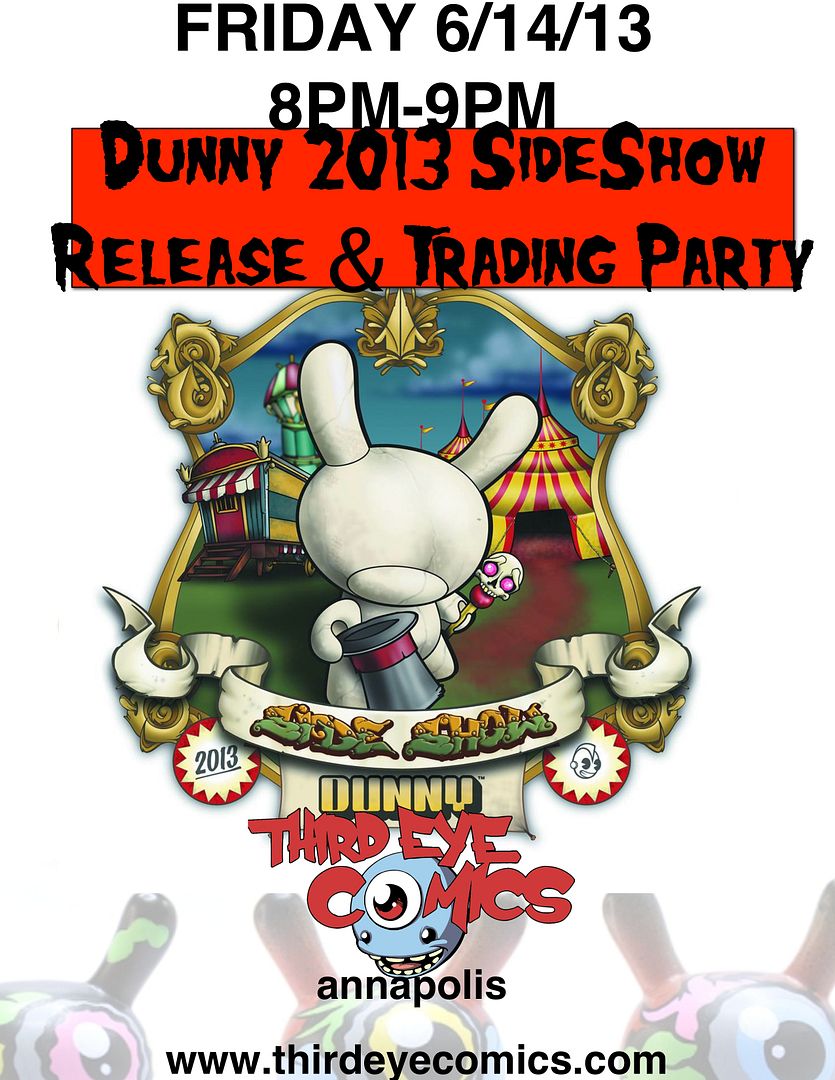 Click here for the event info on FACEBOOK.
We know there's a ton of you guys who're hooked on Kid Robot and their gorgeous little pieces of vinyl awesomeness, especially the DUNNY series. We're going to be hosting our second Kid Robot x Third Eye event, with a special release & trading party for the upcoming DUNNY 2013: SIDESHOW series.
We'll have tons of the new series on hand, and we'll be running special event-only sales on older designer toy items and collectibles. PLUS, the best part? You can bring in your doubles, and trade them with other collectors!