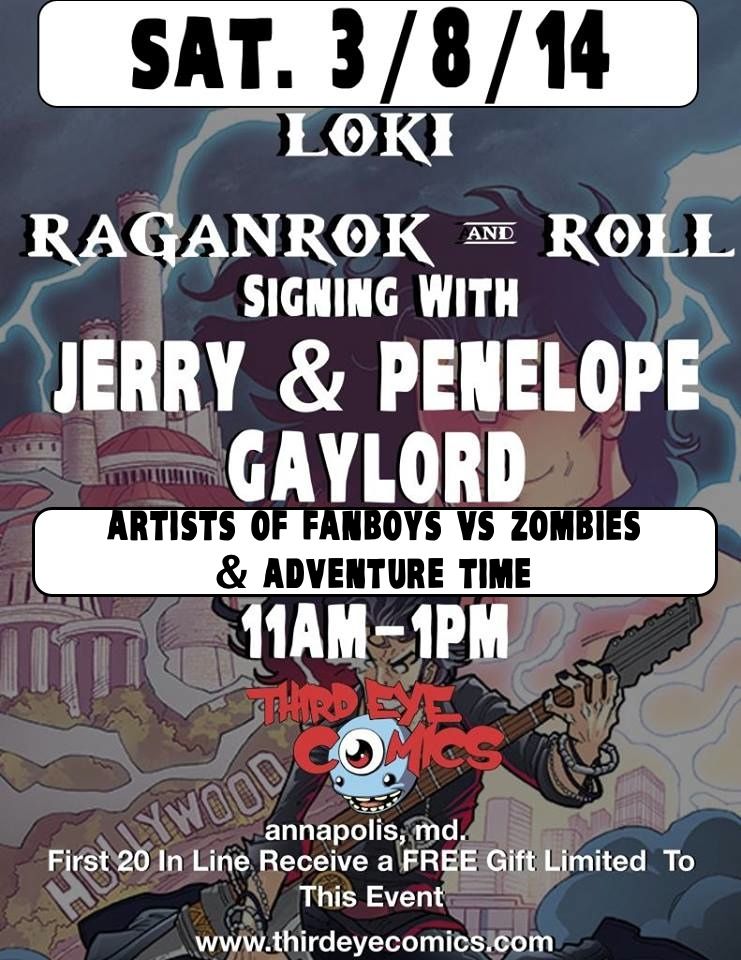 Click here for the event info on FACEBOOK.
You guys know we're big fans of Jerry & Penelope Gaylord's incredible artwork on series like FANBOYS VS ZOMBIES and ADVENTURE TIME.
So, when we saw that this incredible powerhouse of an art team was going to be doing a brand new BOOM series that featuring the Trickster god himself, LOKI.
In LOKI: RAGNAROK & ROLL, Loki steps out of the shadow cast by his thunderous brother as Norse mythology crosses over with the only thing on Earth that's as equally wild and crazy: rock n roll.
What happens when Odin banishes Loki to Earth? He finds a world of outcasts that appreciate his perspective on the world, and while his kin sharpen their weapons, he picks up an electric guitar.
In the spirit of Tenacious D, Brutal Legend, and Metalocalypse, LOKI: RAGNAROK & ROLL looks like a blast, and we're stoked to be hosting Jerry & Penelope for a big signing of the book!
Issue #1 ships on February 19th, so you'll have plenty of time to scoop up your copy and have it ready for our big signing on the 8th of March!